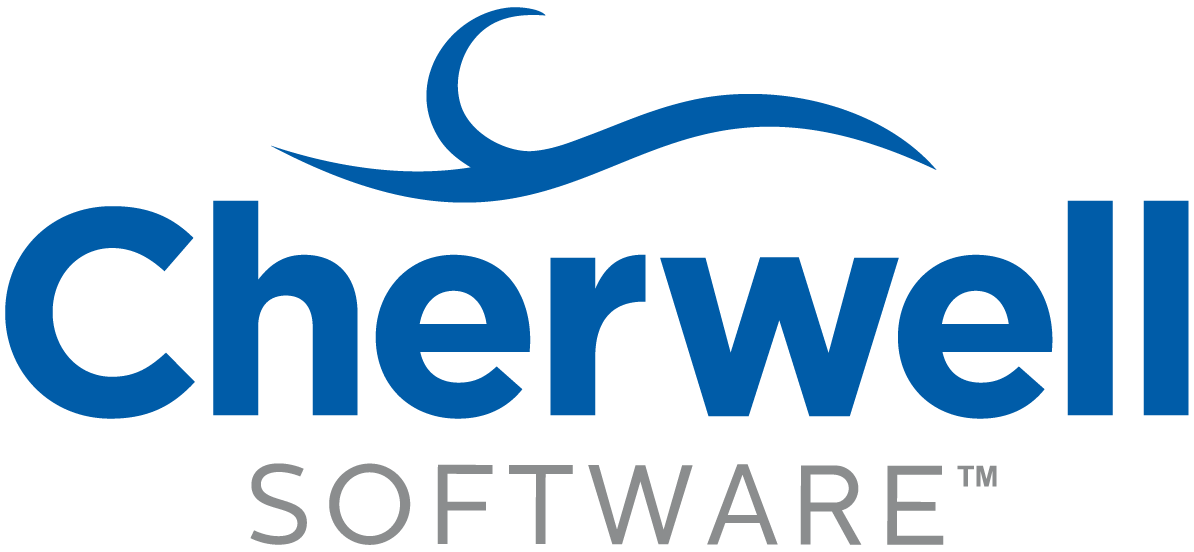 Cherwell IT Service Management
Cherwell Service Management (CSM)
Cherwell Service Management (CSM) is a complete IT Service Management (ITSM) solution. Gone are the days of a simple helpdesk/ticketing program. Companies now understand that it is critical that their IT department is flexible and responsive. Cherwell's CSM platform features 11 ITIL processes out of the box and its codeless programming configuration enables you to customize and integrate CSM to support any or all of your custom processes and services.
Emerging Leader
Recognized by Forrester Research® as an "emerging leader" and included in Gartner's ITSM Magic Quadrant, Cherwell Software is flexible, easy-to-use IT Service Management software. In a very short time, Cherwell has risen into the "top 3" of ITSM solutions in the market. "Cherwell's excellent customer service and support has resulted in high renewal rates and positive customer feedback." – Gartner Aug. 2014
mApp
Cherwell's mApp solution is an application that is part of the Cherwell Service Management platform, enabling customers and partners to quickly and easily merge specific new functionality or capabilities. IT teams now have the tools to swiftly, and cost-effectively, adapt their ITSM platform to meet changing business requirements.
On-Premise & Cloud Solutions
Cherwell's fully integrated ITSM solution for internal IT and external client support provides out-of-the-box, PinkVERIFY™ ITIL-based processes and is available SaaS or on-premises. "Cherwell Software, SysAid Technologies, and ServiceNow lead the pack." – Forrester July 2014
All-In-One Simple Licensing
Cherwell's concurrent licensing model provides the greatest flexibility for its customers; enabling them to maximize their investment. More importantly, there are no additional modules that require greater investment. Everything is included; Automation Processing, Reporting, Dashboards, Web Portals, Web Forms, Mobile Apps, Email and Event Monitoring, Surveys, Integrations, and more.
Codeless Customizations
Codeless Business Application Technology (CBAT) is a revolutionary technology that was spearheaded by Cherwell's Co-Founder and CTO, Arlen Feldman and Platform-as-a-Service (PaaS) is the foundation of Cherwell's CMS product. Simply put the entire product is fully customizable without the need for software developers specializing in Java, C++, and Visual Basic. This significantly reduces costs and delivery time. Cherwell's Blueprint technology allows customers to implement changes on-the-fly while users are still in the system. There is no downtime, simply refresh and go.
ITIL
Cherwell comes preconfigured with 11 ITIL practices out of the box. These processes can be easily customized to fit your company's needs or you can choose to go with the rapid deployment plan and implement Cherwell is just a couple of weeks.
Web Portal
Publish your service catalog, request page, self-service, knowledge base, and remote access through the portal. This is not just a simple web page, your entire service offering can not only be published but also run through the web portal. There are no limits to the number of services that can be offered over the web to both your customers as well as your technicians. In the same spirit as codeless programming, Cherwell provides a complete GUI interface for designing your Service Desks website.
Mobile App
End users, Analysts, and technicians can use the Cherwell mobile app to check status, create \ update incidents and requests, as well as view reports and dashboards over Cherwell's mobile app.
Report & Dashboards
Business Intelligence is critical to all IT operations and Cherwell provides an extremely intuitive and robust reporting and dashboard solution. Dashboards are GUI driven and the reporting feature is a banded reporting application, much like Crystal Reports; powerful and easy to use.
Contact Us to get started today!