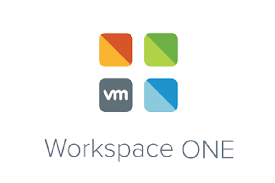 Workspace ONE Secures All Of Your Mobile Devices
Partner with CreekPointe and VMware Workspace ONE to ensure that your MDM project provides the results you expect. CreekPointe has focused on Mobility Management for over 7 years and provides the expertise that no other integrator can provide. With projects that range from hundreds of devices, to hundreds of thousands- CreekPointe has gained expert insight into the nuances of deployment, integration into existing enterprise systems, end-user support, and management/reporting of devices.
Workspace ONE Solutions Overview
Workspace ONE provides a comprehensive mobile security, device, application, and content management solution to simplify mobility across multiple device types and mobile operating systems into one single management console.
Mobile Device Management
Gain visibility over the devices connecting to your enterprise network, content, and resources. Quickly enroll devices in your enterprise environment, conjure and update device settings over-the-air and enforce security policies and compliance across your entire device fleet.
Mobile Application Management
Manage internal, public and purchased apps across devices enrolled in your organization. Distribute, update, track and recommend apps over-the-air with the Enterprise App Catalog. Build custom internal apps with the AirWatch Software Development Kit (SDK), or wrap existing internal applications for advanced security.
Mobile Content Management
Secure document distribution and mobile access to corporate content anytime, anywhere in our Secure Content Locker™. Store your corporate documents, email attachments and more in a secure container and protect sensitive files with user authentication, file encryption, geofencing, sharing limitations and offline viewing restrictions.
Contact Us to secure all of your mobile devices, no matter where they are in the world.